Details
Medically Reviewed by
Dr. Akanksha Kaushal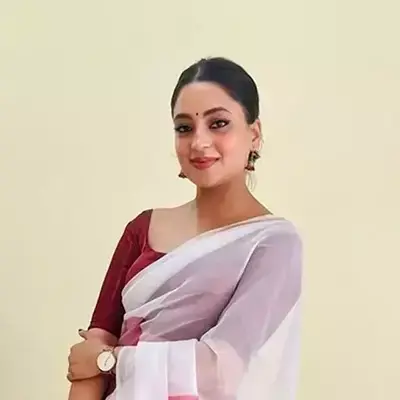 Dr. Akanksha, Pharm-D
Dr. Akansha is a licensed Clinical Pharmacologist with extensive expertise in pharmacovigilance, prescription analysis, drug information, and safety. She's a dedicated educator and avid learner. Dr. Akansha also reviews medical content on GoodRx Medicine, ensuring accurate pharmaceutical information is accessible to all.
Written by
Julian Carter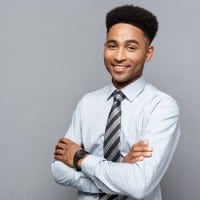 Julian Carter
Julian, an MBA in Pharmaceutical Management, brings a dynamic blend of expertise and impact with his contributions at Goodrxmedicine. His dedication and innovative spirit continue to shape a brighter future in pharmaceutical management.
What is Ralista 60 mg 
Ralista 60 mg Tablet is a medication prescribed to postmenopausal women for the treatment and prevention of Osteoporosis. 
It contains Raloxifene, which successfully prevents the high possibility of bone loss in postmenopausal women. It increases bone strength and reduces the risk of fractures.
This medication requires a prescription and can only be purchased with a doctor's recommendation.
Cipla Ltd. is the primary pharmaceutical company that manufactures Ralista 60mg.
Uses of Ralista 60 mg 
Ralista 60 mg is prescribed for Osteoporosis and prevention of invasive breast cancer.
Osteoporosis 
Osteoporosis is defined as "Porous Bone." It is a condition that weakens bones, and postmenopausal women are at a higher risk for unexpected and sudden bone fractures. 
It reduces bone mass and strength. Typically, the disease develops asymptomatically and is not detected until the weakening bones produce painful fractures. 
Prevention of invasive Breast Cancer
Invasive breast cancer is Cancer that has moved from where it started in the breast to healthy tissue around it. 
This medication is prescribed to postmenopausal women to reduce their risk of invasive Breast cancer.
How does Ralista 60 mg work 
Ralista 60mg contains Raloxifene, a member of the pharmacological class of Selective Estrogen Receptor Modulators-SERMs. 
Raloxifene mimics the effects of Estrogen (a female hormone produced by the body) to increase bone density (thickness).
Raloxifene is not an Estrogen hormone but has estrogen-like effects in certain tissues, such as the bones. In the uterus and breasts, Raloxifene acts as an estrogen blocker. It has no effect on menopause symptoms like hot flashes. 
How to take Ralista 60 mg
As advised by your doctor, take Ralista 60 mg tablet orally with or without food, generally once daily
Take this drug consistently to obtain the maximum effect 
Take your medicine at the same time to help you remember
Completely swallow the tablet. Avoid crushing or chewing this medication
Be sure to consume sufficient Calcium, and vitamin D. Consult your physician or pharmacist to determine if calcium and vitamin D supplements are necessary
Overdose
Seek medical assistance in case of an overdose, as it may cause uncertain side effects. 
Missed Dose
When you miss a dose of Ralista, take it as soon as you realize it. If your next scheduled dose is near, skip the missed dose and resume your regular dosing schedule.
Do not double your dose in any situation.
Side effects
Ralista 60 mg may cause specific unwanted side effects. Follow your doctor's instructions to prevent these effects.
Some side effects include
Vaginal irritation
Bloody and cloudy urine
Skin rash
Sweating
Joint pain
Cramps and muscle spasms
Flu-like symptoms
Peripheral edema
These effects are temporary and do not require any medical help. If it still causes you to worry, consult your doctor.
Interactions
Discuss all potential interactions with your physician.
Drug Interaction
These medications should not be taken along with Ralista without consulting a physician. This covers prescribed as well as non-prescribed medicines:
Ospemifene
Levo-Thyroxine
Warfarin
Phenindione
Acenocoumarol
Cholestyramine
Famciclovir
Disease Interaction
If you are taking the following medicines, you should always inform your doctor before consuming Ralista 60 mg tablet 
Renal diseases
Liver disease
Thromboembolism
Precautions before using Ralista 60 mg 
Some contraindications must be adhered before using this medication:
It is advisable not to take Ralista tablets if you are allergic to Raloxifene or any other inactive ingredients
This drug should not be taken when pregnant
It is not meant for the use in males
Tell your doctor if you have recently undergone or will soon have surgery that will need you to sit in one place for a long. These disorders increase the risk of blood clots, particularly if you are using Raloxifene 60 mg 
Patients with a known history of Coronary Heart disease should use this medication with caution due to the increased risk of aggravating their condition
Patients with a known history of Hypertriglyceridemia should consult the doctor before using this medication. Such patients should have their Cholesterol and Triglyceride levels closely monitored
Storage
Store between 15 and 30°C
This drug should be stored in an airtight container at room temperature
Avoid its contact with children 
Frequently Asked Questions ( FAQs )
How long does Raloxifene 60 mg take to work?
Within three months, Raloxifene decreases Bone turnover considerably and consistently, and this effect lasted throughout the trial (24 or 36 months).
How effective is Raloxifene 60 mg for Osteoporosis?
Raloxifene 60 mg tablet seems to lower the risk of spine fractures in women over 50 with Osteoporosis, but not the risk of hip fractures.
When should I stop taking Raloxifene 60 mg tablet?
Stop taking Raloxifene right away and call your doctor if any of the following happen:
Leg pain
Feeling warm in the lower leg
Swelling of the hands, feet, ankles, or lower legs
Sudden chest pain
Shortness of breath
Coughing up blood
Sudden changes in vision
How long should you stay on Raloxifene 60 mg?
Due to the long-term nature of Osteoporosis and the risk of Invasive Breast Cancer, Raloxifene 60 mg is meant to be used for long-term treatment (treatment lasting more than three years). However, your doctor can suggest it best according to your medical condition. 
Is weight gain a side effect of Ralista?
In a study of women who are going through menopause and are taking Raloxifene (Ralista 60 mg) to prevent Osteoporosis, 9% of the women gain weight. It's important to remember that the changes in hormones during menopause and other things can also cause weight gain.
Disclaimer:
GoodRxmedicine is entirely unrelated to GoodRx in any way or form. We hereby deny any sponsorship, endorsement, or affiliation between GoodRx.com USA and Goodrxmedicine.com India. GoodRxmedicine is an Indian online Pharmacy only dealing in selling generic medicines in compliance with the law to its full extent of the Republic of India.
The content on this page is intended for informational purposes only and should not be construed as medical advice, treatment, or diagnoses under any circumstances. Goodrxmedicine.com - India is an online Indian pharmacy dealing in Generic pharmaceutical products within the permissible extent of the law. Before self-medicating, consult a doctor if you have any doubts or questions related to your health. For any queries or concerns, write to us at
[email protected]