Is Tadalafil and Cialis the same thing?
Well, then read this article about Cialis vs. Tadalafil to clear your doubts about the same.
These medicines are used to treat Erectile Dysfunction (ED) in men.
Erectile Dysfunction is one of the most common and rarely-discussed medical disorders affecting men (ED).
Several physical and psychological factors contribute to ED.
To treat this sexual dysfunction, medication, and non-medical ED therapies are available for treatment.
One of the most recognizable medications apart from Tadalafil is the 'blue pill,' also known as Sildenafil and made famous by Viagra.
However, there are alternative ED drugs on the market, including Cialis, which has grown in popularity over time.
Tadalafil is currently a less-priced generic alternative of Cialis that is available.
We have addressed the frequent Cialis vs. Tadalafil comparison in the following article.
Cialis vs Tadalafil: How are they different?
As mentioned, Cialis and Tadalafil treat Erectile Dysfunction in men. Cialis is also mentioned as generic Tadalafil.
Eli Lilly, a pharmaceutical corporation, manufactured the well-known Erectile Dysfunction medicine Cialis in 2003. Also, Tadalafil is Cialis's generic equivalent.
In 2008, the US Food and Drug Administration approved Cialis as a treatment for Erectile Dysfunction.
They lack branding and can only be made once the patent on the original medication has run out. Thus, after the license of Eli Lily expired, it was sold in the market as generic Tadalafil by different pharma companies.
The generic version of Cialis, Tadalafil, was created by pharmaceutical companies after the patent on the original drug expired in 2017.
As a result, Tadalafil, a generic form of Cialis significantly less expensive and just as effective for treating Erectile Dysfunction, was introduced.
Thus, today Tadalafil is also manufactured as Tadarise, Tadagra, etc.
What is a Phosphodiesterase type 5 inhibitor?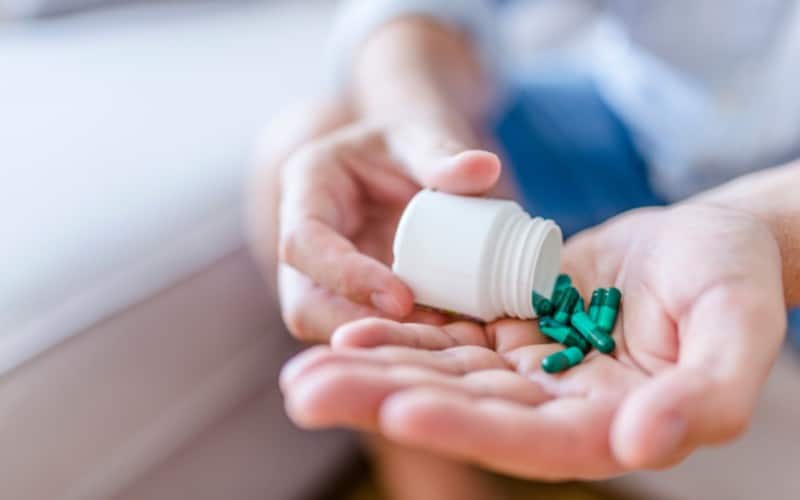 Insufficient blood flow in the penis is the root cause of Erectile Dysfunction.
Tadalafil belongs to the group of medicines called Phosphodiesterase Type 5 (abbreviated as PDE 5) inhibitors.
The function of the PDE5 enzyme is to break down the cyclic Guanosine Monophosphate (cGMP) enzyme in the body.
Hence, the PDE 5 inhibitors work by increasing the cGMP levels in the body.
Increased cGMP levels boost the penile blood flow, which is necessary for maintaining an erection. Thus, it helps a man get and keep the desired erection for a fulfilling sexual experience.
However, this medicine only works when the person is sexually stimulated.
What are the side effects of Tadalafil and Cialis?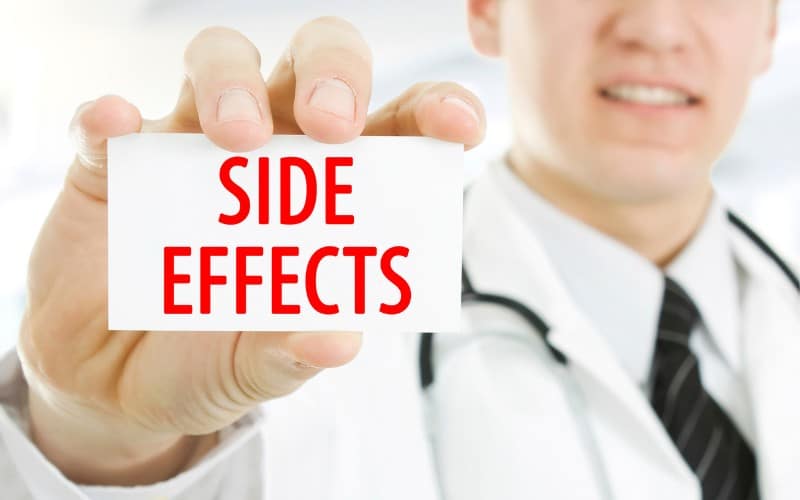 Tadalafil might cause some common to rare side effects. However, once the body adjusts to the dosage of Tadalafil, the side effect might disappear.
These side effects include:
Nausea
Backache
Face Flushing
Blocked nose
Nervousness
Muscle Pain
Disruption in vision
Vomiting
Headaches
Certain rare or uncommon side effects which might result after taking Tadalafil pills are as follows:
Priapism (prolonged/painful erection)
Bleeding nose
Changes in the color of vision
However, if you follow doctors' recommendations, you might not face these side effects.
What are the interactions between Cialis or Tadalafil?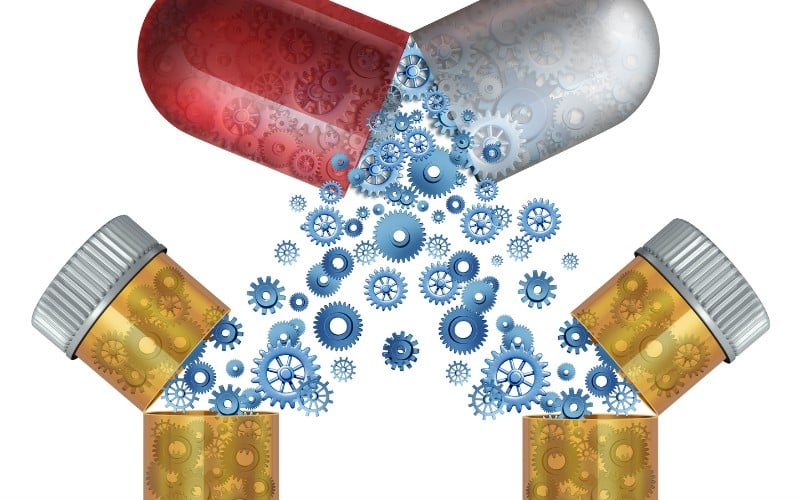 Some drugs, diseases, and food might interact with Tadalafil (Cialis) and cause undesired impacts.
Drug Interaction
Tadalafil (Cialis) might interact with some medicines, which include:
Amyl Nitrite
Boceprevir
Erythrityl Tetranitrate
Isosorbide Dinitrate
Isosorbide Mononitrate
Nitroglycerin
Pentaerythritol Tetranitrate
Propatyl Nitrate
Disease Interaction
Cialis or generic Tadalafil might interact with some diseases or disorders. The health-related conditions which might risk the effectiveness of Tadalafil-containing pills are as follows:
Leukemia
Heart problem
Retinitis Pigmentosa
Renal Dysfunction
Liver disease
Before taking this medicine, disclose your medical history to your healthcare provider.
Food Interaction
Some food items which might interact with Cialis (Tadalafil) are as follows:
Grapefruit
Grapefruit juice
Do not take these food items as they might reduce the absorption rates of the medicine.
Last word: What is better in Cialis vs Tadalafil?
In Cialis vs Tadalafil, both Cialis and Tadalafil are equally effective.
Eli Lily manufactures Cialis (Tadalafil), and Tadalafil is manufactured under various brand names like Vidalista, Tadagra, etc.
Generic Tadalafil is mainly sold at affordable prices.
However, it is always recommended that you buy medicines from trusted drugstores.